30 Jul

How To Get More Leads Via Content Marketing?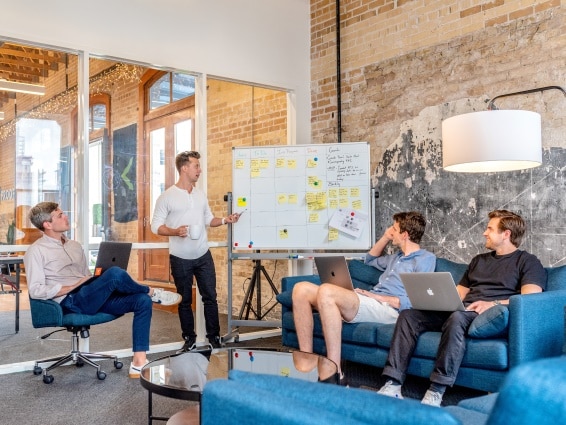 The most important thing while expanding and flourishing your business is to stay ahead in the competition by attracting a large audience and converting them into profitable customers. This can only be done by specifically targeting a large group of clearly defined audience and one of the ways to do that is through content marketing.
Content marketing is a strategic marketing approach that involves the creation and distribution of relevant and valuable content. It is done to spread awareness about your brand among a pre-defined targeted audience for greater user traffic on your website. It creates higher chances of converting them into long-term customers.
A lead is one of the strongest prospects among the targeted audience that has higher chances of converting into customers. Lead generation thus can be described as the process of capturing the interest of these prospects for the purpose of developing sales and profit.
Going with a clear strategy and careful planning is the best way to go about content marketing. You can't just go online and start feeding lies and false propagandas to your audience in order to grow more traffic on your website. This plan may work in creating the traffic but it won't keep them engaged in your brand once they've seen through your lies. Ultimately, it will ruin the brand's name and reputation. Smart content marketers know what type of content keeps the audience coming back for more on their website. With their years of knowledge and research of the market, they are well aware of the needs of consumers and are well equipped to create relevant content that is capable of generating a greater number of leads.
There's a general saying among content marketers, "content is the king". The businesses can't have an audience and lead without relevant content It has been found that content marketing generates three times more leads than your traditional marketing while costing almost sixty percent less.
A few basic steps to make your content great and generate more leads are:
Customer persona
A customer persona is a virtual image of an ideal consumer for your product. It may include their age range, income, gender, location, goals and ambitions, problems they're facing, and similar details that can help you in targeting a well-defined group of people with the relevant content.
Content syndication
Just creating great content is not enough. It should also reach the maximum number of potential customers or the audience. That's where you seek help from already established and more popular sites to reach out to a much bigger audience. This process of using third-party well-known sites for delivering your content to the larger audience is known as content syndication.
Lead magnets
Nowadays, people are reluctant to share their personal details online due to personal data leakage and cyber attacks. To earn the trust of the audience you need to provide them with something of their value. It should be something that can help them solve their problems. This process of gathering personal details of your audience by providing them with valuable solutions is known as a lead magnet.
Landing pages
Landing pages are the first interface that the audience comes into contact with when trying to access your site. These should be improved to make it as simple as possible. A visitor should only have two options to either sign in to your site or quit on the landing page. The more complicated the landing pages will be, the more the visitors will lose interest and less will be the number of leads generated. Thus, landing pages should be free from redundant navigations to keep the customers engaged.
The sole purpose of the content marketing is to educate customers by offering valuable information. The growth of digital technology has brought a complete change in the marketing industry. Hence, businesses have been harnessing content marketing to target their specific audience. They are developing strategies around the needs of the audience and how they consume content. A relevant consumer-friendly content always has the power to achieve leads and thereby offering sales.