21 Jan

New Feature – LinkedIn Live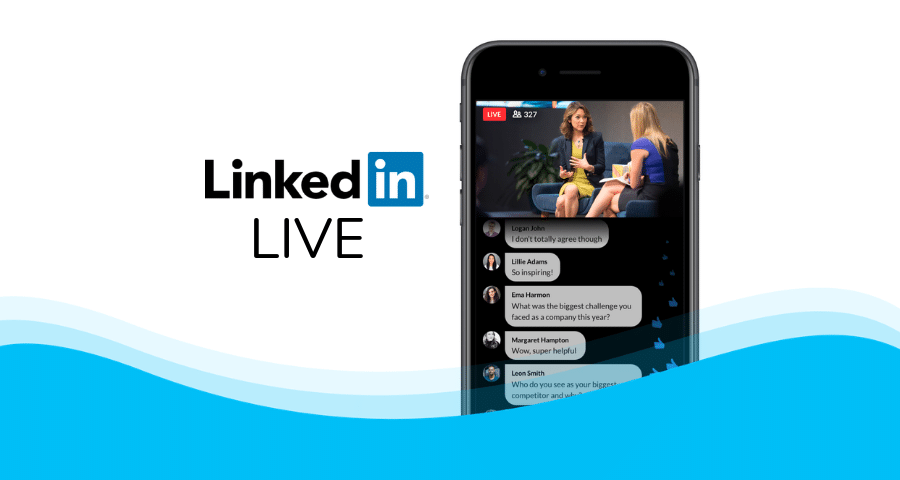 As an active social media platform, LinkedIn is a great place to announce a new product or partnership. In fact, you might consider doing this on LinkedIn Live. You can bring in representatives from your company and partner company to discuss what constitutes a new partnership. This is also a great opportunity to educate and connect with your audience. By introducing a product during a live stream, you can get instant feedback from your audience, answer questions, and create live demonstrations.
LinkedIn Live provides an excellent opportunity to showcase your expertise. Using live streaming technology, you can share your tips and tricks with your audience. To do this, think about the articles your audience is interested in. If you are struggling to come up with ideas, consider reusing old content such as blog posts or YouTube videos. Producing live streaming content will help you grow your content marketing strategy.
One of the strategies among LinkedIn among many companies is to use social media to position themselves as an industry leader. To do this with LinkedIn, you can discuss current events in your industry and improve your content creation strategy. Using LinkedIn Live, you can host a panel of industry thought leaders, including those in your company, to discuss trends and sector issues. Additionally, you can handle live streaming delivered in consultation with industry experts and experts. Growing thought leaders and engaging in industry discussions is a great way to use LinkedIn Live to attract new audiences.
LinkedIn is one of the main areas for employers and job seekers alike. In fact, hiring is one of the great benefits of having a LinkedIn profile for people and products. With LinkedIn Live, you can support your recruitment efforts by reflecting your work culture, introducing team members, and answering questions from your audience. Additionally, you can hold a live panel with employees on what it's like to work for your company. Team members can discuss what their hiring trip looked like and give tips to people who want to work for your company someday.
The new 'Open for business' feature is running on LinkedIn. This new feature will allow freelancers and small business owners to add the services they offer to their LinkedIn profiles, making them available for LinkedIn search. This will help members decide which service provider is best suited to meet their professional needs. The feature was first released in the US in July 2019. When you click on the 'Message Inbox' you leave your standard inbox and move to a completely different message set. Right now we see this as something. There are no InMail or connection applications that include custom messages that appear here yet. Below, you will see an explanation that reads 'Message requests are from people you are not connected to and need your permission.'